Cabinet Lock Installation
We Fix Cabinet Locks at the Best Affordable Price
Faulty cabinets can be really troublesome especially when you operate in a commercial environment where they are constantly used. Are you experiencing a cabinet lock problem and can't seem to find the right commercial locksmith to help you fix your cabinet locks? If you searched "cabinet lock repairs near me" and find The Atlanta Locksmith, then let us assure you that we are the right people to hire for the job. We make sure to offer you a competitive and affordable price for fixing your cabinet locks.

We Replace File Cabinet Locks & Cabinet Lock Keys
Are the locks on your office cabinets malfunctioning? Are you having difficulty in opening non-working locks? What if you've lost the keys to one of your cabinets? When you hire a commercial locksmith from our locksmithing company, we not only install the best locks on your cabinets but we can also create a new set of cabinet keys so they can open your file cabinet locks easily. Now easily lock/unlock cabinets without breaking a sweat. Searching for a reliable commercial locksmith for cabinets? Call us now.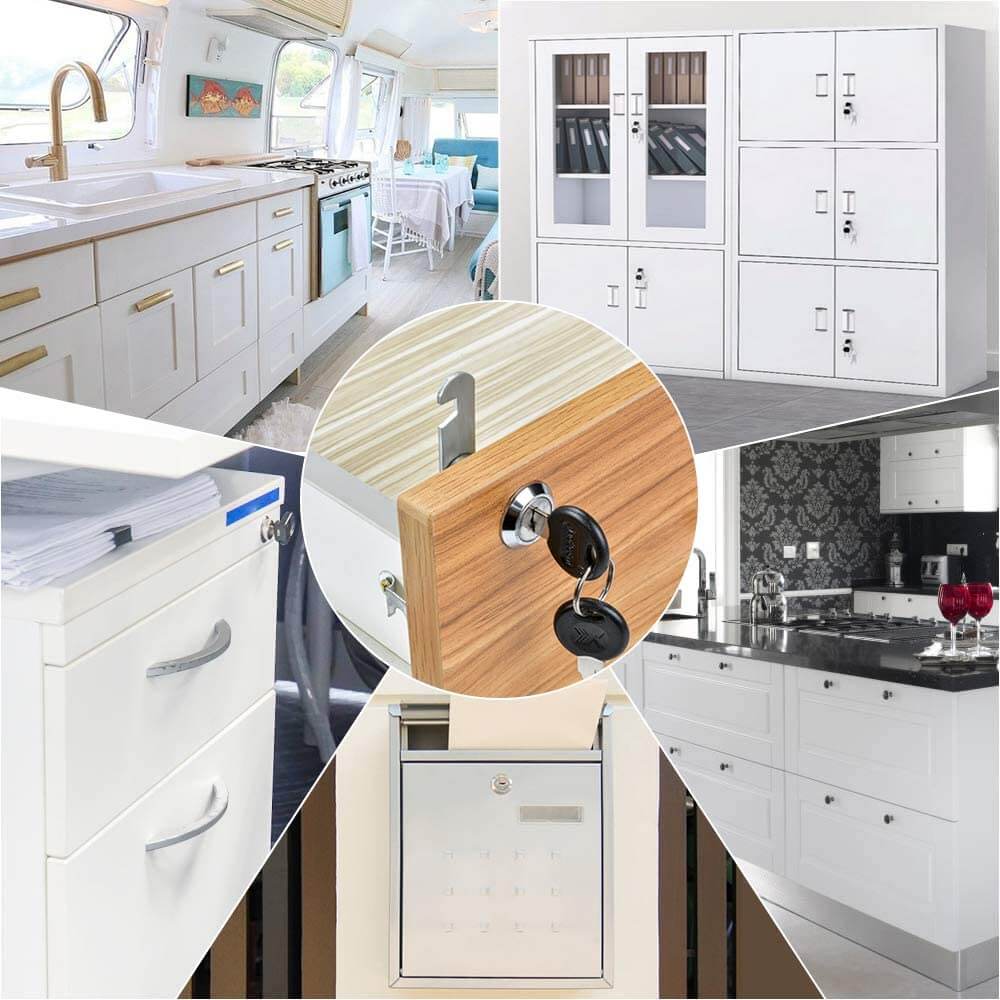 Get the Best Brands of Cabinet Locks With Us
Are you tired of prying eyes following your important documents and confidential files at your workstation? How about you make sure such prized possessions remain safe and secure from prying eyes of unauthorized personnel at the workplace. If commercial security is your concern, then it's best you hire a commercial locksmith in Atlanta GA to install the best cabinet locks at your premises. We deal with some of the best lock brands to ensure your prized possessions remain ultimately safe & secure with the best locks.
Protect Prized Possession with Quality Cabinet Locks
Do you wish to protect important documents, prized possessions and various files/folders from unauthorized personnel at the office? If security is your concern, then you can always lock away your private files in a desk drawer or a cabinet. Every employee carries a certain level of confidential files on them and to ensure maximum security of such files/documents/assets, a cabinet or drawer serves the purpose remarkably. Want to get the best locks for your cabinets? Hire The Atlanta locksmith now.
File Cabinet Lock Installation Service in Atlanta GA
Is your desk or file cabinet missing a lock? How about we help you in getting a complete new cabinet lock installation service in Atlanta. We are a team of highly trained cabinet lock installation service who can provide you with good craftsmanship. We can also repair damaged hardware for you on-site and provide a complete lock installation service just at the right price. Is one of the cabinets at your commercial space missing a lock or is it broken? Allow our experts to turn any of your desks or cabinets in a safe place. Searching for the right commercial locksmith for your cabinet lock installation in Atlanta GA? Call The Atlanta Locksmith Now.
We Install a Variety of Different Commercial Locks
It doesn't matter what door type you have in your commercial space or what size it is, as long as it is a sturdy door, our locks will make sure to keep it well-secured. When it comes to locksmithing, we cover: