Hire a Reliable Safe Locksmiths in Atlanta
Searching for a professional & trusted safe locksmith in Atlanta? We are your one-stop destination to help you resolve all your safe lock problems. We provide professional commercial and residential safe locksmithing just at the right price. Whether you want a safe locksmith in the middle of the day or you want one in the dead of night, our 24/7 safe locksmiths are always available to address your emergency. Having difficulty in opening safe at your workplace or home? Hire one of our Atlanta based locksmiths now. Need a reliable safe locksmith anywhere in Atlanta, our professional locksmith can come to your aid now.

Choose the Right Safe Locksmith for Vault Installation
Can't seem to decide which particular lock is the best for your vault or safe? How about you call one of our professional safe locksmiths to arrive at your location and make the most appropriate suggestion. We are a full-time professional safe locksmithing service in Atlanta who have access to almost every kind of safe and safe locks virtually. Whether you need gun safes, pistol crackers, data safes, cash safes, wall safes, jeweler's safes, depository safes, medicine safes, or burglar-free safes, our premium quality locksmiths in Atlanta can provide you with a variety of safe lock installation options.
Need a reliable and strong safe that nobody can access, our professionals have the perfect safe for you.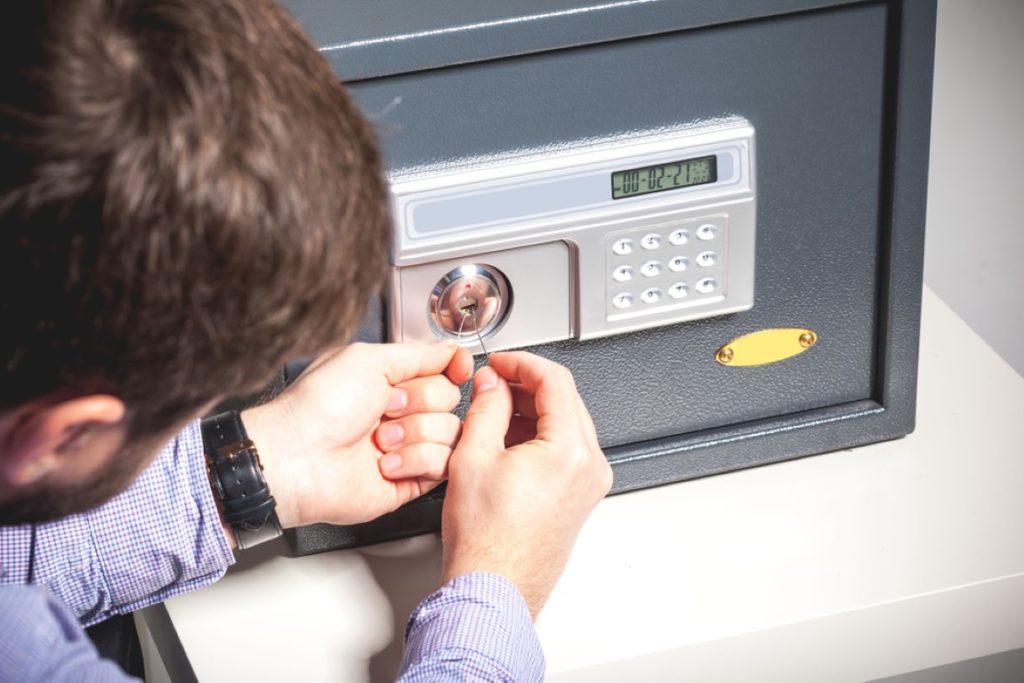 The Top Safe Locksmiths for Commercial & Residential Safes
Our locksmith experts are not only effective in installing a variety of commercial and residential safes and vaults, but they are also expert locksmiths in Atlanta who can provide you the best maintenance and repairs. When it comes to safe locksmithing, our locksmiths can resolve all mechanical and technical safe lock problems. Our team of experts is made of certified locksmithing specialists in Atlanta who can fix almost every malfunctioning safe without breaking a sweat. It's because our professionals have the necessary tools  for opening, repairing and fixing just about any kind of residential or commercial safe.
Looking for the best safe locksmithing company in Atlanta? Call our expert locksmithing service now.
We Can Solve All Kinds of Safe Lock Problems
Whether you require combination lock repairs, or you need an expert who can perform mechanical safe repairs, our state-of-the-art locksmiths can provide you with the best combination recovery. We are highly skilled and talented when it comes to fixing safe locks. There's no safe lock problem which our individuals can't resolve. We are an affordable locksmith company bringing quick and prompt service right to your doorstep. Have you encountered a safe lock problem? How about you get in touch with one of our professional locksmith so he can provide you with an absolute free consultation. Experiencing a safe lock problem? How about you give us a call and let us provide you with consultation.
We Provide Safe & Vault Maintenance in Atlanta
Do you protect your valuables in a safe or vault? Is your safe well-maintained and is operating in proper working order? If you are not sure whether your safe is in proper working order or not, it's time to call one of our safe locksmiths. Not only are we skilled in installing different safes at your location, but we can also perform a complete maintenance job. We can change combination locks, rekey non working locks, fix jammed up lock and vault doors. Regardless of what make or model safe you're using, our professional safe locksmiths in Atlanta will make sure that they provide the perfect maintenance and care. If you don't wish to call a locksmith for future safe lock problems, then call Atlanta Locksmith once and for all.