Hire the Best Auto Locksmith for Key Fob Programming in Atlanta
Has one of the car transponder keys suddenly stopped working? Are you pushing the buttons but the remote is not responding? Atlanta Locksmith has skilled professional locksmiths who are equipped with the best tools to reprogram car fobs anywhere in Atlanta. No matter what car brand, make or model you own, as far as car key fob programming is concerned, we got you covered. Our skilled locksmiths in Atlanta have ample experience in fixing non-working auto remote locks without breaking a sweat. Has your car key fobs suddenly stopped working? How about you give a call to one of our locksmiths.

Get Key Fob Programming & Key Fob Battery Replacement
In case, if you find yourself pressing the buttons multiple times to unlock your vehicle, there's a high chance your car key fob requires a battery replacement. Our 24/7 locksmiths in Atlanta are available around the clock to replace your car key fob battery anywhere in Atlanta. Whether it's the middle of night or the early hours of the day, our reliable locksmiths have stocked up fresh, premium quality batteries and just the tools to change the battery on your car remote. Need an old battery replaced, we are only a call away.
OEM Quality Car Remotes Programming
Have you ever tried getting a new car remote from a local dealership? They charge you hundreds of dollars and the cost doesn't include car key fob programming. However, when you hire one of our automobile locksmiths in Atlanta, we not only arrive at your location to reprogram your remote but we also don't charge a hefty amount. When it comes to car remotes, our charges are fairly less in comparison to what a dealership or auto-shop may charge you. Need OEM quality remotes, we got you covered.
A Mobile Automotive Locksmith Company in Atlanta
Even if you're located in the most remote parts of Atlanta, our automobile locksmith is very mobile. We are a fast action and quick to response locksmithing company who will arrive at your location in a matter of minutes. Other than reprogramming automobile car fobs, we also provide automobile lockout services, car lock maintenance, ignition repairs and a great deal of other automotive locksmithing services. When it comes to assisting our citizens in Atlanta, we make no delays and aim to serve them better.
The Reliable Locksmith Company for Car Key Fob Programming
No matter what the condition of your car key fob is, our reliable & trustworthy locksmiths can reprogram your car key fob proficiently. We have ample experience in delivering premium quality car key fob programming services for our citizens in Atlanta. As a 24/7 locksmith company, we operate around the clock and can assist you at any time of the day. No matter where you are located in Atlanta, our 24/7 locksmiths can reach your location easily. Need an expert car key programmer? Make the call right away.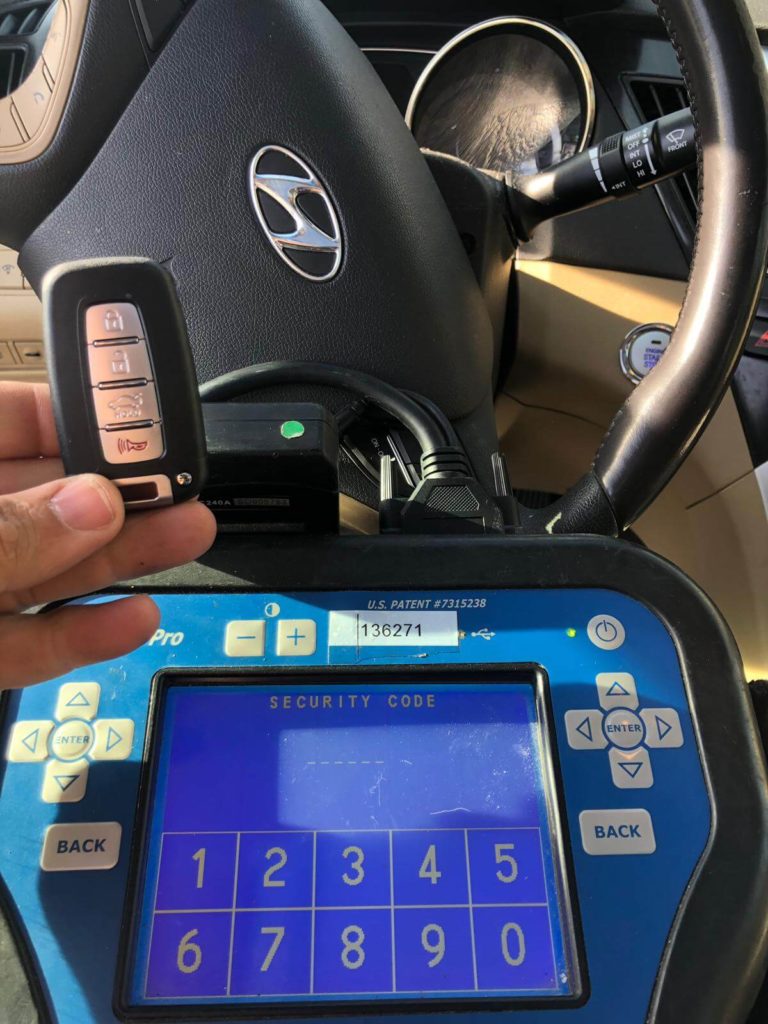 Hire our Licensed, Certified and Insured Locksmith Now
While there are plenty of other options in Atlanta, why should you consider hiring a professional locksmith from Atlanta Locksmith? It's because our locksmiths in Atlanta are licensed by the state and certified to perform a variety of locksmithing tasks without any hassle. We are an insured locksmith company so just in case, if any of the locksmiths end up damaging your property, our company will provide you with compensation. It's what makes us a reliable locksmith company in Atlanta? If you have arrived at our website while searching, "car key programming near me", then it's your lucky day.