Need a Premium Quality Commercial Locksmith in Atlanta GA?
Whether you own an antique shop or you're running a full commercial store in rural counties of Atlanta, whether you are running a financial/educational/healthcare institution or you have a self owned business in the capital area, Atlanta Locksmith is a fast response locksmith company who can provide you premium quality commercial locksmithing just at the right price. Our commercial locksmiths are well trained and certified to install, replace and maintain commercial-grade locks. We have highly talented locksmiths who carry only the best hardware and accessories required to open, fix and replace commercial-grade locks. We serve all kinds of businesses. No matter how big or small your business is, if you're planning to take proper security measures, call our commercial locksmiths in Atlanta.

We Install Commercial Door Locks in Atlanta
When you ask about the expertise of our commercial locksmiths, their knowledge and experience in lock & key exceeds most novice locksmiths of Atlanta. When it comes to commercial-grade locksmithing, our experts take the lock installation very seriously. From warehouse to office buildings, from manufacturing plants to other commercial structures, if you want to protect your asset in the safest possible environment, our commercial locksmiths are only a phone call away. Are you searching for a reliable & trustworthy commercial locksmith to install the best commercial grade locks at your workplace? Call our locksmiths in Atlanta today.
Need File Cabinet Locks Fixed?
Having a tough time accessing one of your file cabinet locks at your commercial workspace? Are you in need of a professional locksmith to install modern keyless locks on the cabinets for your employees? How about you just need the old traditional locks but more secure ones? When it comes to cabinet lock installation, we can provide you with a premium quality locksmith service. Get the locks on your cabinets changed and replaced with new and improved ones!
Get Access Control Systems for Absolute Workplace Safety
Need a more resilient and modern technology solution to ensure maximum safety of your commercial workplace? Install the latest access control system at your commercial zone to make sure your premises get the best security. With our access control systems, you get many security features ensuring your office premises are under maximum security and all your prized possessions are kept safe. Want the best access control systems installed at your Atlanta premises? It's time you call our expert locksmith service now.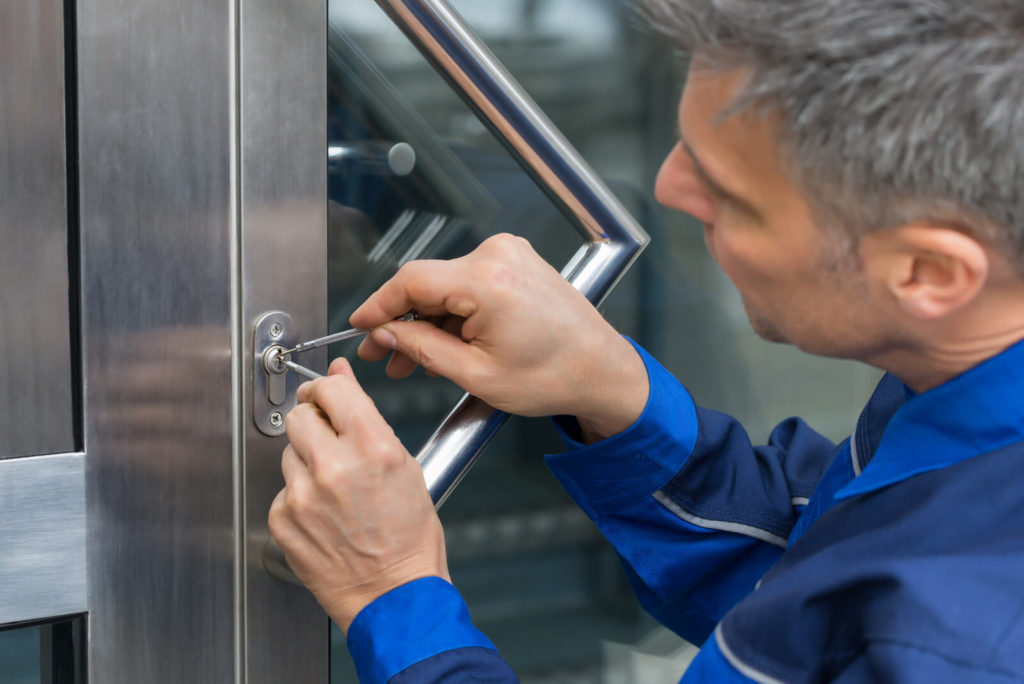 We Install a Variety of Different Commercial Locks
It doesn't matter what door type you have in your commercial space or what size it is, as long as it is a sturdy door, our locks will make sure to keep it well-secured. When it comes to locksmithing, we cover:
When it comes to commercial grade security locks, our locksmiths in Atlanta can bring ample experience to your doors. We are a locksmithing business on which you can completely rely on with our service.