Benefit From the Best Lock Rekeying Specialist in Atlanta
Are you moving to a new apartment in Atlanta? Have you lost the keys to your home's front door? If your home security is at risk, what you need is a reliable residential locksmith to ensure your home's safety. Atlanta Locksmith is a professional locksmith company where we can provide you with a commendable locksmith service just at the right price. Do you want your home locks rekeyed? Our residential locksmiths in Atlanta can change the pins on your home locks so you can easily access them with a single master key.
Want to hire a reliable locksmithing specialist to rekey your home locks in the absolute perfect manner?

Lock Rekeying vs Lock Changing: Which is the Best Option?
Lock rekeying is the process where a professional locksmith changes the pins inside the lock. The locksmith then provides you with a master key or a set of different keys that will fit the lock so you can lock/unlock it. Whereas, a lock changing requires you to change the entire lock system of your premises. To perform lock change, your locksmith will have to purchase new locks and change them at your premises. If you're short on cash and need an affordable option, lock rekeying is a cost effective solution. Searching for a reliable and cost-effective solution to your lock problem? Hire a lock rekeying specialist.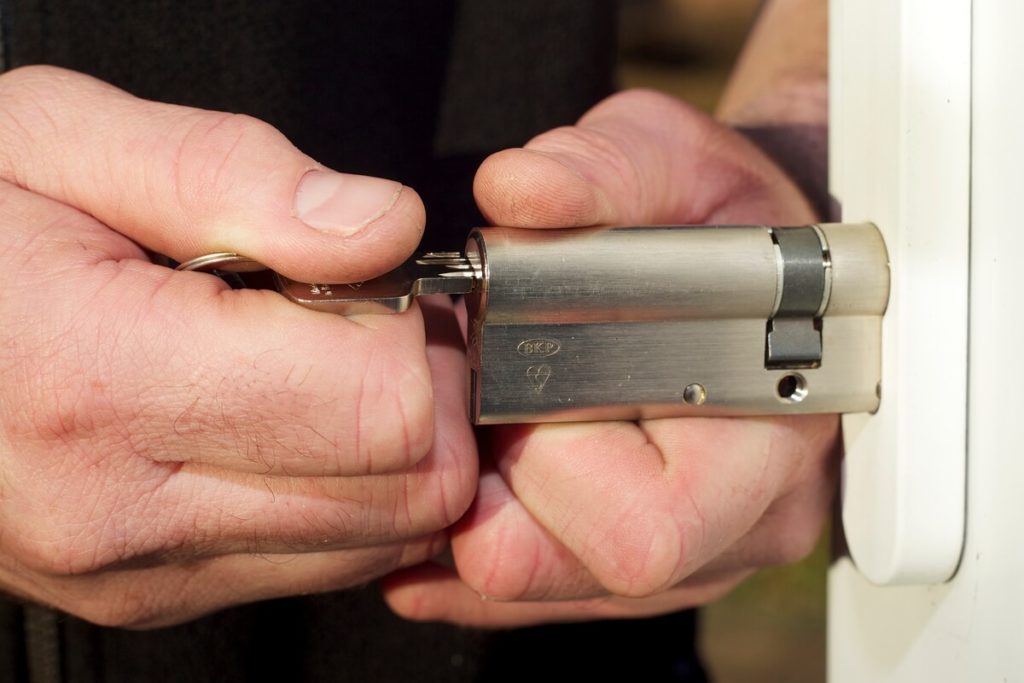 We Rekey Locks for a Variety of Brands
Our professional locksmith service is truly professional when it comes to lock rekeying. No matter what quality locks or what leading manufacturers you have chosen to install the locks of your home doors, our reliable locksmiths have a very skillful hand when it comes to rekeying home door locks. Our certified specialist locksmiths have ample experience and the best quality tools to rekey all kinds of home locks may it be the front door, the back door, the mailbox, file cabinets, kitchen cabinets, cupboards or drawers. Need the best trained locksmith to help rekey a variety of locks of different brands, make and models? Atlanta Locksmith has the solution for you!
Why Should You Consider Rekeying Home Locks?
Opting in for lock rekeying is the best option because it doesn't cost you a great deal. To get your home door locks rekeyed, you will only require a bare minimum cost of hiring an affordable locksmith who can change the pins on your existing locks. It will save you the hassle of spending extra on purchasing new locks and getting them installed from scratch. With professional lock rekeying, you can upgrade your home security with the old locks in place by only altering a few pins in your locking mechanisms. So why not opt-in for a more affordable solution rather than spending a fortune on new locks?
Get a Master Key System for All Your Residential Locks
Master key system is a sophisticated system where you get a master key to provide you complete access to all the rekeyed door locks at your home. It is a special key which allows you to access all door locks. Although, your residential locksmith will provide you separate keys for all rekeyed doors but a master key will be a special key to access all doors. Whether you want to do away with a previously retrofitted master key system or you want to get one for your home, our professional locksmiths can provide the service. Now get a master key for your home residence, or reverse the entire master key system process with us.